Australian Tea Tree Essential Oil Organically Crafted
Our organically crafted Tea Tree Essential Oil is steam distilled from the striking, fragrant leaves of the Melaleuca alternifolia tree growing wild in many parts of Australia in wet lowland locations. With its fresh, diffusive, warm, slightly spicy-floral, herbaceous aroma, Tea Tree Essential Oil is one of the most widely respected and used essential oils as it is remarkably beneficial in supporting optimal immune function, healthy skin and hair and overall wellness.
Famous for: purifying & cleansing, acne, athlete's foot, ringworm, clear and relieve common skin complaints,  powerful anti-microbial, odor eliminating, cough and lung ailments
Surface Cleansing | Potent Cleansing | Skin Soothing
Organically Crafted Australian Tea Tree
Tea Tree Oil is one of the most well-known essential oils for purifying and cleansing, and effectively supports the immune system during the challenging winter season. Its refreshing green, medicinal, woody aroma makes it a wonderful addition to natural home-cleaning sprays, especially in steamy, musty areas like the bathroom. When diffused, Australian Tea Tree Oil helps support a healthy immune system and can eliminate unpleasant odors. Tea Tree Oil is also great for reducing minor inflammation, as well. It is also prized for supporting a healthy respiratory system and can prove useful for treating coughs and other lung ailments.
Tea Tree Essential Oil is known to have remarkable effects on irritated skin by helping to ease redness and restore smoothness. Other popular uses include helping to combat skin blemishes and soothing skin that has been overexposed in the sun. Tea Tree Oil has also shown a high degree of efficacy in clearing and promoting healthy nails. It can also be applied topically in ointments, salves and compresses to encourage skin health and is an important oil for cleansing and restoring healthy skin tissue when properly diluted. Tea Tree Essential Oil can also help soothe insect bites, but is even better used as an insect repellent.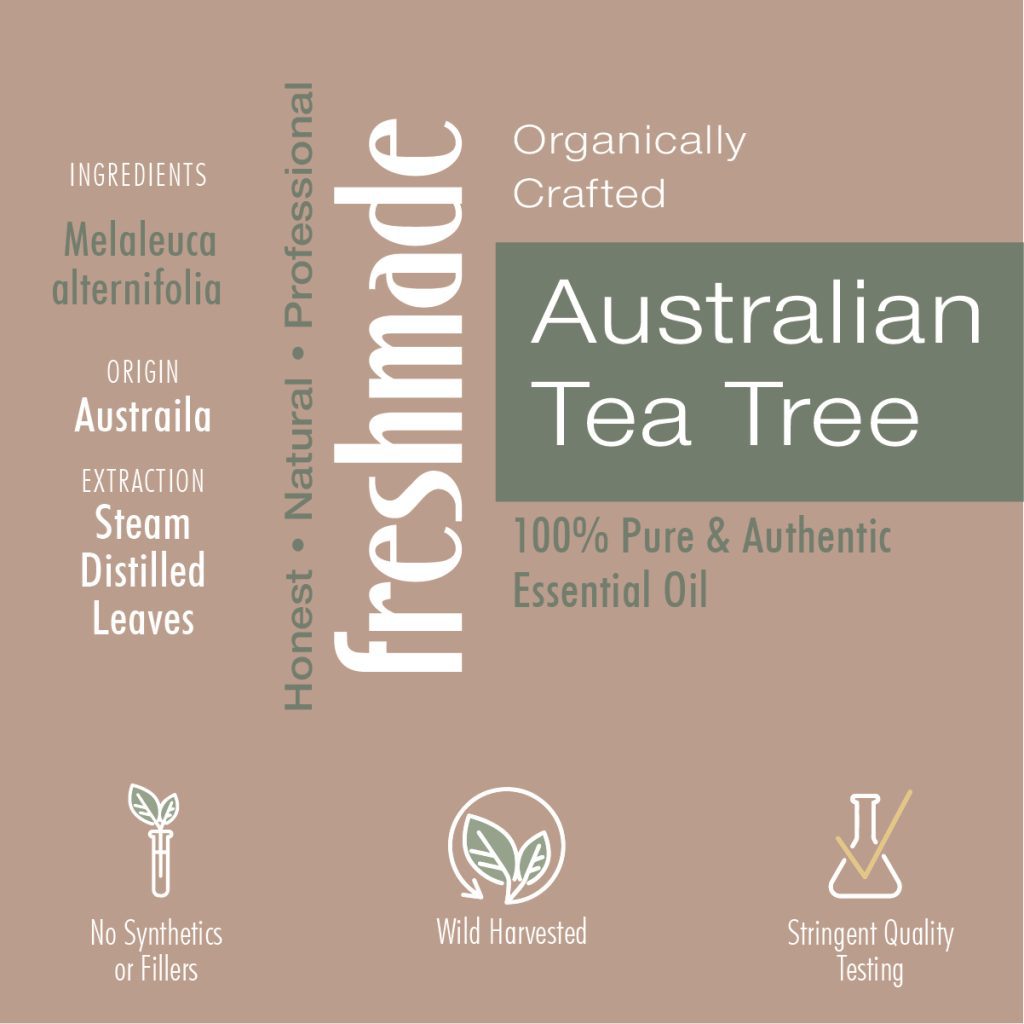 Anti-Fungal | Itching | cough
anti-microbial room sprays

deodorizing  Aroma Room Spray

healing salve

drops into personal inhalers for clearing congestion and open breathing

invigorating and muscle relaxing foot soak

clearing bath soak