Cashmere Essential Oil Blend Organically Crafted
Ever leave the house feeling a little chaotic? Ever wish you could just come home and slip into your comfy clothes? We thought to ourselves, what if we formulate with the world's cosiest natural extracts and bottle them up?  Indeed, our luxury essential oil and natural extract blend is as comforting as slipping on the world`s softest sweater.  Dab on a little as a perfume or mix into any other lotions or skincare and wear a little bit of comfort everyday no matter where you go.
Famous for: bringing soft comfort, rest, soothing frayed nerves, calming stress response, grounding
mental well being, restorative, stabilizing
Organically Crafted Cashmere Blend
 –Litsea tiny tropical fragrant flowers have a lightly lemony aroma.  has uplifting properties, and it has a strong effect on promoting mental and physical well-being. It alleviates symptoms associated with women's monthly cycles and supporting relief of muscle tension and inflammation such as tendinitis where heat needs to be cleared.
–Benzoin Resinoid is used to deeply cleanse and soothe skin, add shine to hair, stimulate blood flow and ease aching muscles. It is known to alleviate stress while promoting positive thinking and relaxation. Especially potent at bedtime, Benzoin Oil can help its users fall asleep and sleep deeply.
–Roman Chamomile endowed with an overall calming effect for the stressed mind and tense body,  is highly valued for its potential to ease muscle spasms and to reduce minor pain and inflammation. It is also excellent for sleep support, as it is profoundly calming and so welcome during times of situational anxiety or depression. It is highly sought after for its remarkable calming and restorative properties. With a chemical profile full of esters and other calming constituents, Roman Chamomile Oil can be helpful in soothing the systems of the body.
–Scotch Pine calms and supports one's inner being. Because it stimulates the senses, Pine can be used to bring mental clarify when one is dealing with anger and frustration and can help transition to a more pleasant frame of mind.
– Myrrh Essential Oil Emotionally is often used during stress to create a relaxing and uplifting atmosphere. It can help relieve nervous tension and bring about feelings of strength. It can also help with overthinking and stabilize a distracted mind.
-Frankincense Carterii– encourages emotional healing, support reflection, and introspection, and bring peace and calm, especially times of chaos. It has a deep, rich, grounding aroma which touts the ability to quiet the mind, support focus, and encourage tranquility.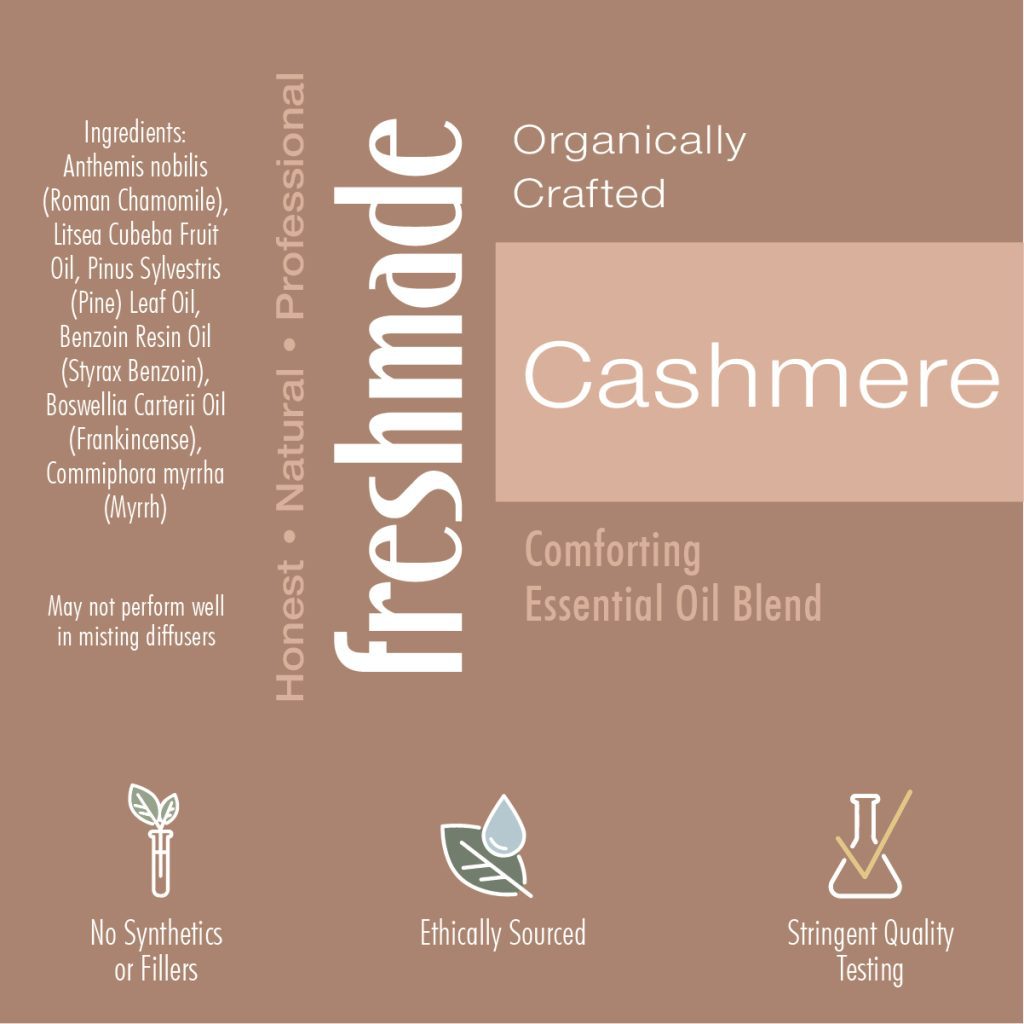 This is my go to blend for gifting. I love making my friends roller blends using this oil. Everyone i have given it to adores it!
Excellent natural aroma oil perfume-
add 5-15 drops (depending on your strength preference)  into an empty roll-on bottle and finish with  FreseMade Essential Blending  Oil 
Luxury Bath Soak – Mix 10-15 drops with equal amount of FreshMade Essential Oil Mixer then add to ¼ magnesium flakes or epsom salt  pour into warm water and soak for at least 20 min.