Time for Handshake, and High Five Nirvana! This hyaluronic acid-rich hand cream soaks in like satin while protecting with the powerful blend of famous essential oils.  Eucalyptus, clove, lemon, cinnamon, rosemary, and germ-fighting silver ions form a long-lasting silky shield. Fabulous at work, in the car, school, contact sports, church, shopping 
Formulated for: Dry, parched hands that need extra germ-fighting protection, especially during cold and flu season and winter months. Keep one in your car, gym bag, purse, briefcase, backpack, desk, and by the door.
Out in public and sick of scratchy hands & nasty drying hand sanitizer? 
Give your skin a fighting chance! Super unique Five Thieves hand cream combines the germ-busting power of Silver Sol nanoparticles with Nature's most powerful herbals. The moisturizing goodness of natural vitamin-packed Grass-fed Tallow and skin-plumping hyaluronic acid join powers to protect the skin's barrier and help restore hydration, elasticity, and softness. 
Be the hero at every event! Have a bottle to share.
Your companions will want some too! 
Silver nanoparticles shield the outermost layers of skin
Silk Peptides: Silk protein is beneficial for maintaining the normal function of the skin's surface film. This film on the outermost layer of the epidermis
Promotes cell repair and regeneration
Reduces transdermal water loss to maintain skin's hydration levels
Boosts collagen levels, leading to firmer skin and anti-aging benefits
Protective against sun damage
Grass-fed tallow improves moisture levels in skin and supports elasticity. -Hyaluronic acid increases epithelialization, or the process by which skin and mucous membranes replace outer skin cells that are damaged or lost.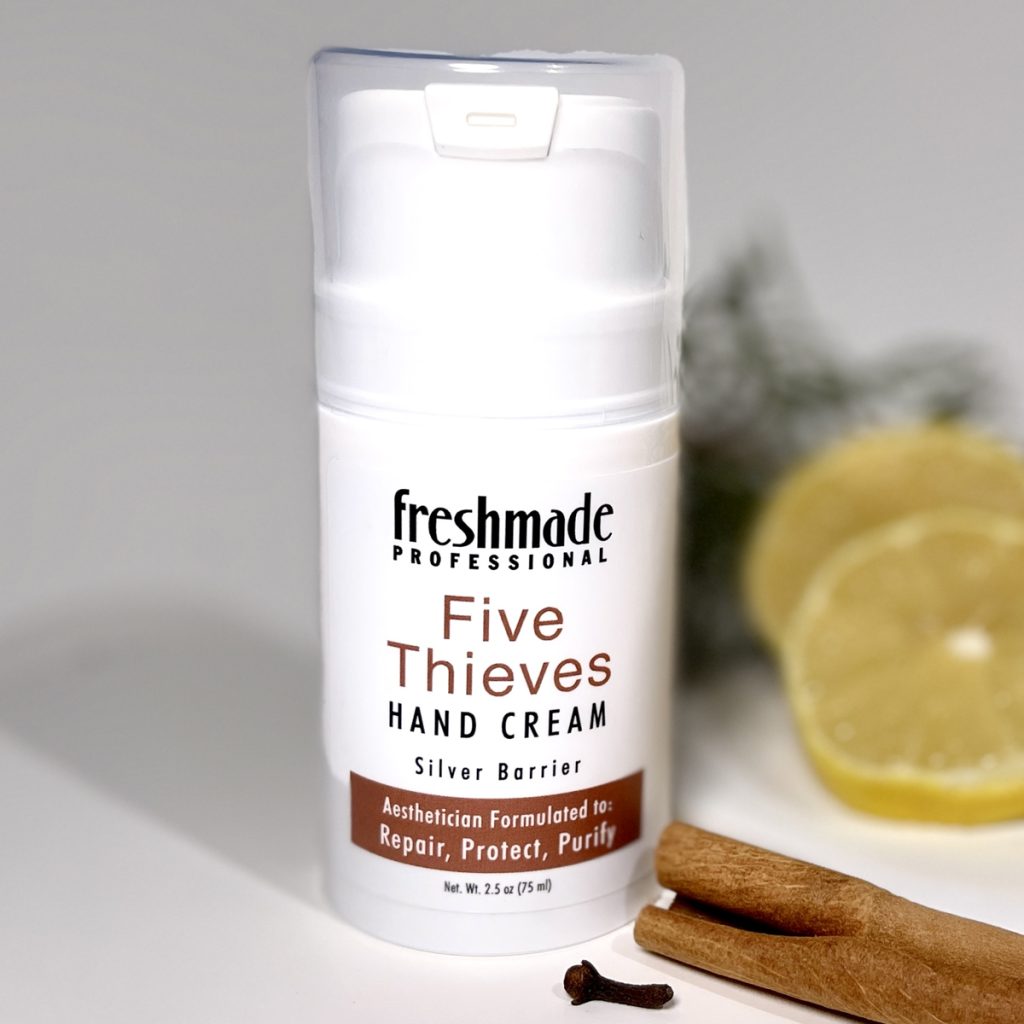 honestly natural ingredients
Contains all the good stuff
SilverSol, Hyaluronic Acid, Grass-Fed Tallow,
Silk Peptides, Powerful Germ busting Herbals
Leaves skin feeling silky smooth
Helps protect and beautify skin
Naturally promotes healing
Fast-absorbing and non-greasy
Safe for Children
Perfect for dry/damaged skin
Moisturizing
Smooths and softens 
Perfect pH