Happy Hormone Wild Yam Cream
– Limited Batch Quality –
Not Feeling Sweet? Want to feel like a Honey Girl instead? Of course you do. When you hit that balanced sweet spot you feel sweet and you don`t have to fake it. Our Happy Hormone Cream is made from potent Herbal extracts of Wild Yam and Chaste Tree Berries which are used traditionally in herbal medicine to support female balance of all ages. With a boost of Ceremide 3 to help with firming and plumping.
Our formulation does not contain hormones.
Formulated for: Glowing Skin, Mood, PMS, Cycle Regularity, Cramping, Ovarian Pain, Sleep Support, Hormonal breakouts, Hot Flashes, Stress Response
What you put on your body gets absorbed! Why not offer your body, pure and fresh healthy herbal plants designed to support overall brilliant glowing skin and balance.
Being a natural product without the protection of patents it is not economically feasible to undertake the enormous expense of scientific research. However many thousands of women have been most satisfied with the results they have achieved with Potent extracts of Wild Yam and Chaste Tree in a cream. This evidence is anecdotal, but may work for you aa well.
WHAT CAUSES CYCLIC IMBALANCES
Our complex system can easily be disrupted by design or pollution.
We disrupt our cyclic function intentionally with the contraceptive pill to avoid pregnancy by confusing the body with synthesized hormones and we are all exposed to many endocrine disruptors found in chemicals of all descriptions such as herbicides, food preservatives, cleaning chemicals, plastics, formaldehyde.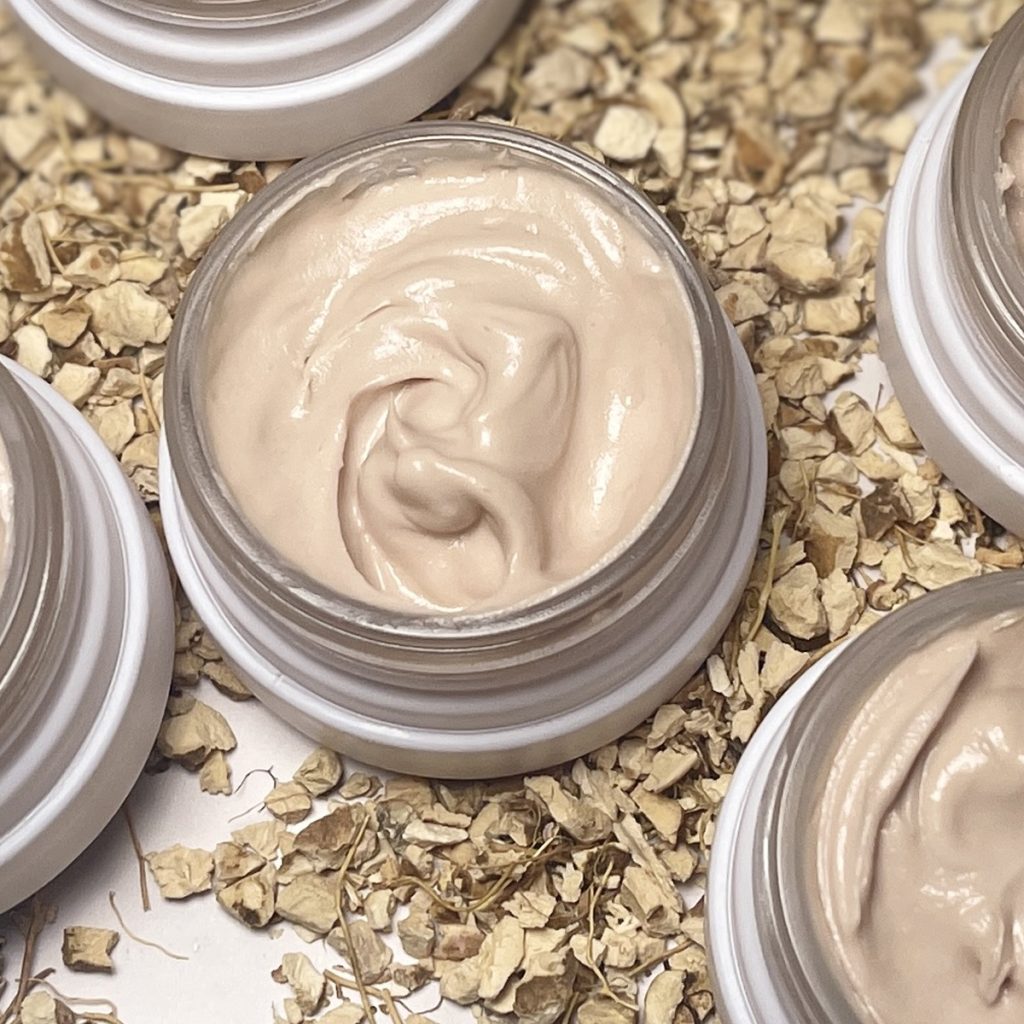 Bonus Ceramides = Firming + Plumping
Need a Boost in feeling Sweet?
Our herbal extracts are made from scratch in our FreshMade Lab and are guaranteed potent.
Diosgenin is the active ingredient of Wild Yam and is a powerful phyto steroid which triggers the production of all our adrenal cortex hormones. It is not clear that the body can convert disogenin to progesterone or other hormones.
Chaste Tree (Vitex Agnus Catus) Chaste tree contains iridoids, flavonoids, progestins, and essential oils. This combination may help control menstrual cycles and ease menstrual pain. It may treat some endocrine problems.  A few studies suggest that chaste tree helps premenstrual syndrome.
There is some evidence that chasteberry may help with some types of infertility. It may help with breast pain. But more studies are needed to confirm this.
Chaste tree has been used to treat menstrual cycle problems and pain, premenstrual syndrome, and menopause. Chaste tree berries may help stimulate progesterone (This is a female hormone that rises 2 weeks before menstruation). It may help normalize estrogen and progesterone.
Chaste tree is claimed to help treat painful breasts (mastodynia). In European herbalism and medicine, vitex extracts are used for uterine fibroid cysts. They help boost breastmilk supply in new mothers. The herb has a long history in balancing hormones.
Ceremide 3- Barrier Strengthener – Ceramides naturally make up about 50% of the "mortar" in your moisture barrier's bricks-and-mortar structure. Adding ceramides to your skin can strengthen its ability to lock in moisture, fight off pathogens, and prevent premature aging.