Inhale Essential Oil Blend Organically Crafted
Congestion and sinus woes got you down? We blended this to open up your airways, support respiratory system health and offer a boost of energy. Also works to improve both motivation and stamina.
Famous for: sinus clearing, congestion, coughing, respiratory support
Sinus Clearing | Congestion
Organically Crafted Inahle Blend
Diffuse at night to soothe and relax

Dilute with Carrier or Massage Oil and apply to chest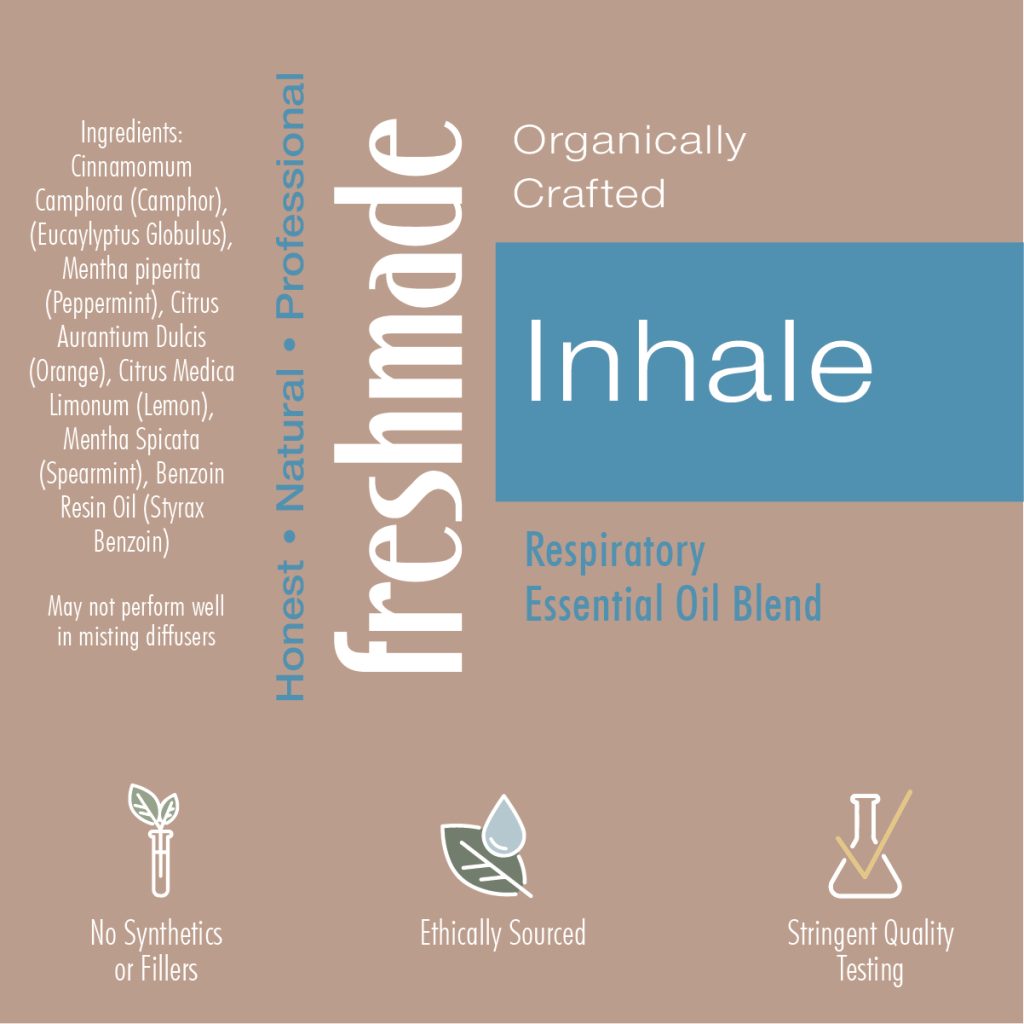 Staple oil in our house, especially in the winter and cold/flu season!
Refreshing | Clearing | Purifying
Superb for diffusing into a room to refresh it during cold and flu season

few drops rubbed into hand, cup hands together and take in several deep breaths

put a few drops into unscented lotion and rub on feet, put on socks for added comfort

if congested, add a few drops to massage oil to rub on back & chest