This stimulating bar does it all… Hair and  Beard Shampoo/Conditioner, Body Wash, and Shave! 
The Man Stone is created For the man that understands that the law of attraction is excellent personal hygiene without wasting time. He wants to clean up right and keep his hair and his man hormones strong.
Formulated for:
Guys that got to get stuff done without messing around, Want fast clean conditioned hair on the head and face, Energized Awesome smelling body, thick healthy hair, and man-healthy hormones
One Solid Shampoo Bar = approximately 3 bottles of liquid shampoo | 50-75 Washes
Clean up good without wasting time or worry about hormone depleting toxins in your body products. We promise to deliver without worrying about toxic ingredients that with mess with strength an stamina want to keep estrogen-mimicking toxins out of their personal care products.
We formulated the Man Stone for the guys who want to groom,  show up and  take care of the day. 
This kind of dude does not want a bunch of useless toxic products to sort though and waste money on. He wants to keep his thick head of hair and not worry that the estrogen-mimicking toxins lurking in so many products may decrease his testosterone! 
Packed into one single bar are the powerhouse ingredients you need to ward off hair loss and wash and condition the entire hair and body. Eliminate odor, and refresh and nourish and balance the skin.
Studies:  Compared with a control shampoo, a phyto-caffeine-containing shampoo was more efficacious, with respect to the number of hairs being pulled out at 6 months, hair loss intensity and hair strength in subjects with AGA. Epub 2018 Mar 6. PMID: 29512972.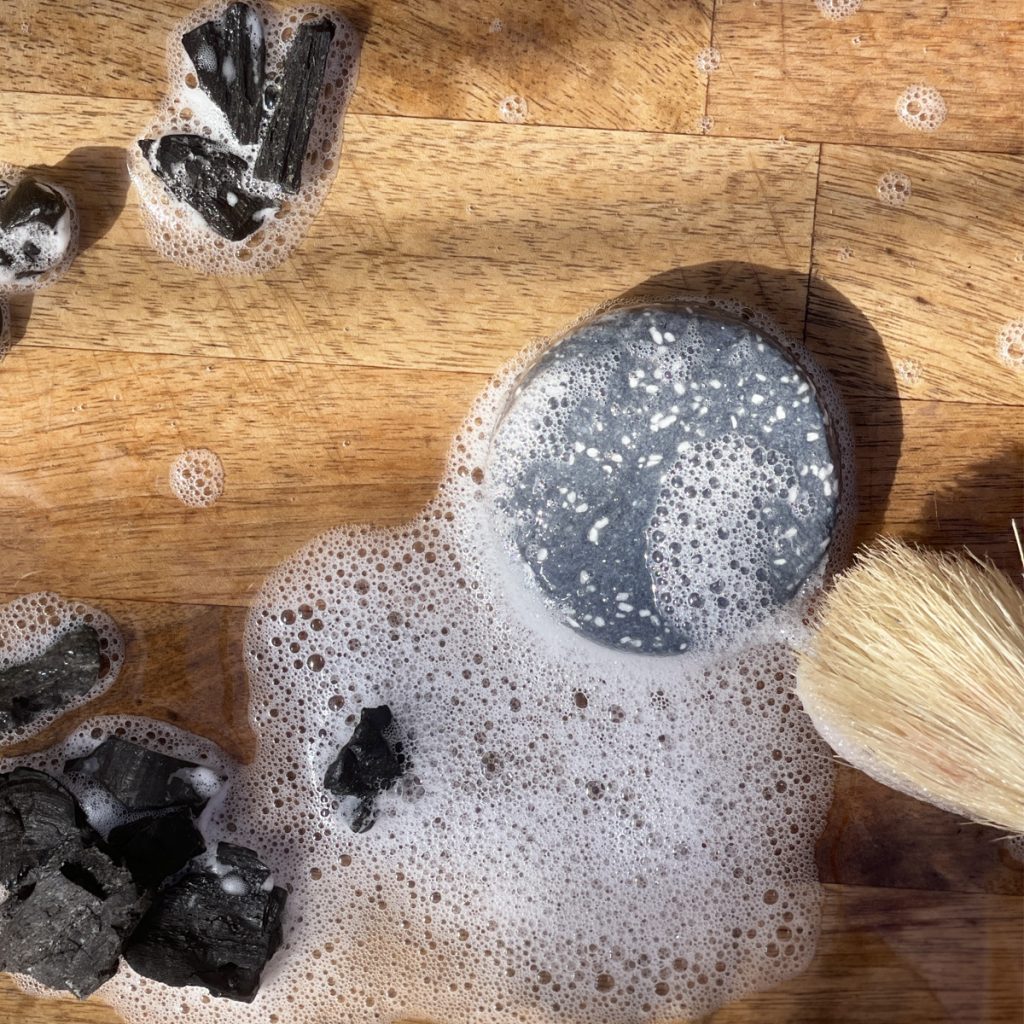 This bar is great for my thick hair. Just enough conditioner to keep it manageable.
Benefits of these ingredients
Caffeine: Increases Micro-Circulation for increased oxygen and nutrients available to hair follicles and skin, Suppress DHT (dihydrotestosterone), the infamous hair-loss hormone, Encourage hair shaft elongation, Stimulate hair growth, Promote hair and scalp health. Rosemary (Rosmeric Acid): Proven to promote hair growth and blood circulation.