Rescue Essential Oil Blend Organically Crafted
Our organically crafted Rescue Essential Oil Blend is a FreshMade Professional Original. It is one of our signature blends that we use in our very own formulations and products. We developed this exquisite formula years ago to stimulate deep healing and repair in the skin at a cellular level. It is soothing and restorative and the secret ingredient in several of the most effective products that we manufacture.
Famous for: easing mental pain and tension, calming skin inflammation and redness, soothing and healing skin conditions, repairing and restoring damaged tissue, cooling and soothing cramping and migraines, burns, rashes
Healing | Restoring | Repairing | Calming
Organically Crafted Rescue Blend
After years of our customers requesting this formula, we decided It's a secret that was just too good to keep. We are so excited to now share this with you. You will be able to create your very own versions of healing recipes to care for yourself and those you love. to make their very own healing and repairing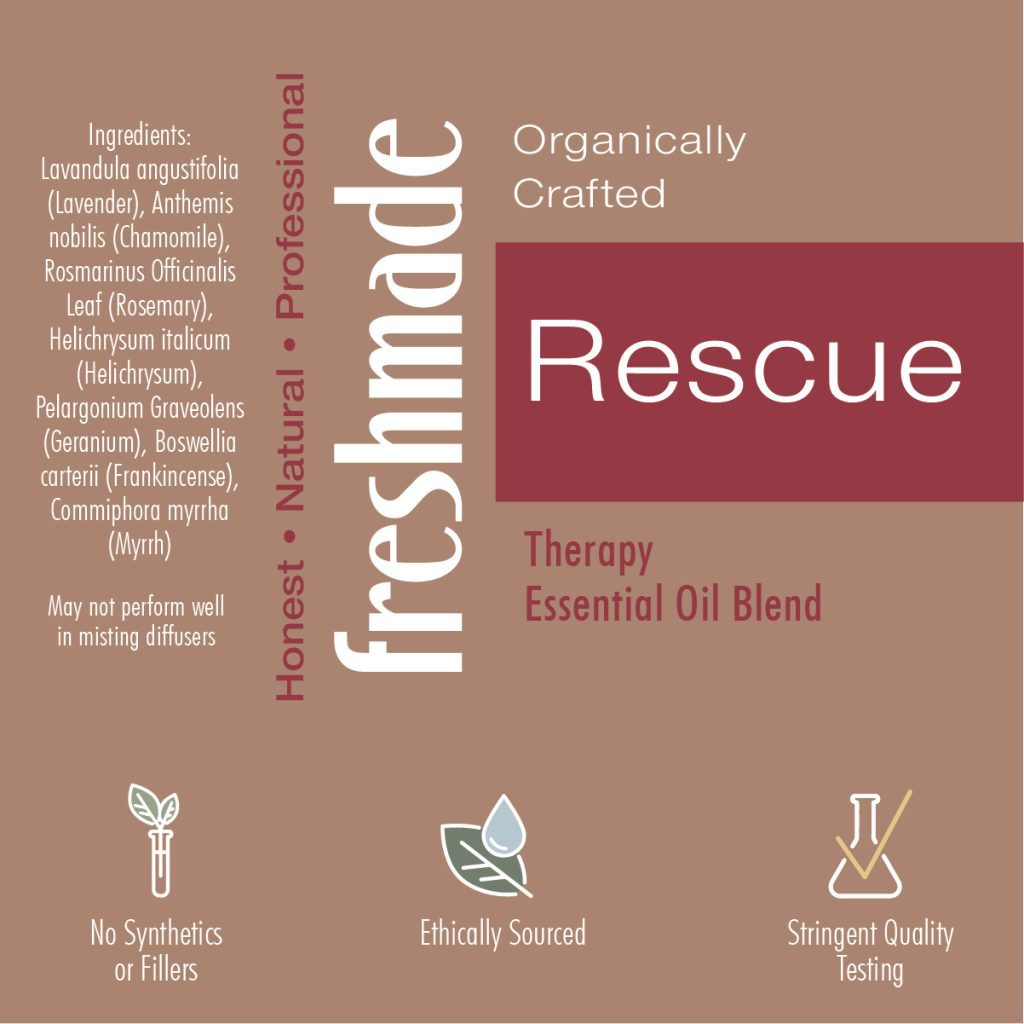 This is my go to blend for gifting. I love making my friends roller blends using this oil. Everyone i have given it to adores it!
a few drops in bathtub to break up tension

create a pain relieving and soothing foot balm

diffuse in the air to aid in emotional grounding and stability 

blend into body lotions to calm inflamed skin and relax tense muscles

headache roll-on

a small amount in soothing baby products

create a balm for skin conditions