Western Fir Essential Oil Organically Crafted
Our organically crafted Siberian Fir Essential Oil is steam distilled from the dark green needles and rich brown cones wildcrafted from Abies sibirica conifer trees majestically growing in dense forests located in Western Siberia. Considered one of the most popular fir needle oils in Europe, the sweet-camphoraceous, piney, slightly balsamic aroma of this essential oil brings immediate memories of Christmas, as Fir trees are often grown as Christmas trees.
Famous for: supporting lung and airway activity, colds, allergies, boosting energy and circulation, soothing joints and muscles, stress relief, cleansing
Clearing | Alleviating | Uplifting
Organically Crafted Western Fir
Like other conifer oils, Siberian Fir Essential Oil has an affinity both for assisting the lungs and complaints of sore bodies. A warming oil par excellence, Siberian Fir can help boost energy moving throughout the body and is thus soothing to joints and muscles. The woody, bright, fresh aroma of this essential oil is used to scent home and personal care products, herbal soaps, and cleansers. Siberian Fir Needle Oil is also highly recommended for use in diffusers to purify the environment in enclosed spaces and especially to help ward off illnesses that circulate in the winter months. One of our favorite ways to use this essential oil is in a steam blend for promoting sinus health when looking to either fend off a cold or minimize early cold and flu symptoms. It also makes a wonderful addition to allergy inhaler blends.
The aroma of this Siberian Fir Essential Oil is reminiscent of the pleasure of hiking through vast and lush forest making you feel incredibly united with nature. Siberian Fir Needle Oil's bright and uplifting aroma can help you forget about modern troubles and help release stress.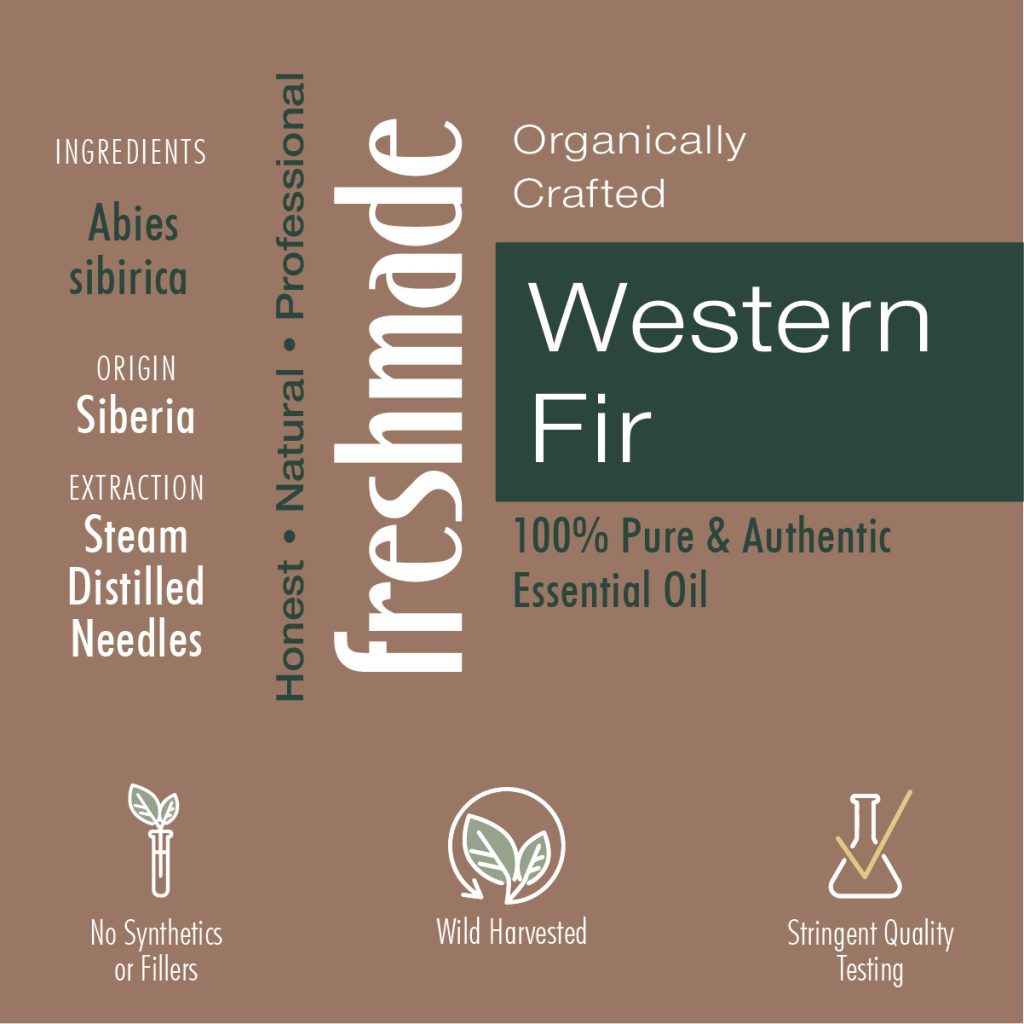 Breathing Support | Stress Relief | Energy Boosting
refreshing and clearing room sprays

holiday Aroma Room Spray

soothing muscle and joint rub

drops onto passive diffusing potpourri or pinecones to refresh rooms

drops into personal inhalers to support breathing and airways 

men`s beard or facial oils 

masculine and earthly deodorant sprays