Wild Mint Essential Oil Organically Crafted
Our organically crafted Corn Mint Essential Oil, also known as Wild Mint Essential Oil, Japanese Mint or Field Mint is steam distilled from the richly aromatic, vibrant green leaves of the Mentha arvensis herb growing wild in the forests of India. This essential oil has a full-bodied, strong minty, warm, herbaceous aroma presenting a top fragrance note.
Famous for: facilitate breathing and to clear the nose, Stimulating hair follicles, calm pain, antiseptic, anti-bacterial and anti-microbial. encourages and soothes digestion appetite, increase circulation
Cooling | Uplifting | Alleviating | Stimulating
Organically Crafted Wild Mint
Although sometimes falsely referred to as the Peppermint Oil due to similarity in aroma, both these mint oils (Mentha piperita and Mentha arvensis) have quite different chemical makeup. Corn Mint Essential Oil is an excellent choice when wanting to soothe uncomfortable muscle spasms and help manage minor pain and inflammation. With its cooling effect, Cornmint Oil is highly recommended for use in skincare products for achieving healthy and radiant skin. 
Mentha arvensis Oil can also help hydrate burnt skin and relieve the pain from sunburns. It also has properties that facilitate oil secretion, making it an effective component against acne. When used in hair care products, Cornmint Oil penetrates beyond the scalp's surface, it is able to stimulate the hair follicles and facilitate blood circulation to promote the growth of stronger and healthier hair.
Emotionally and energetically, Corn Mint Essential Oil is thought to inspire mental calmness and emotional stability. The minty-sweet aroma can empower and soothe mood, while balancing out thoughts and promoting openness and positivity.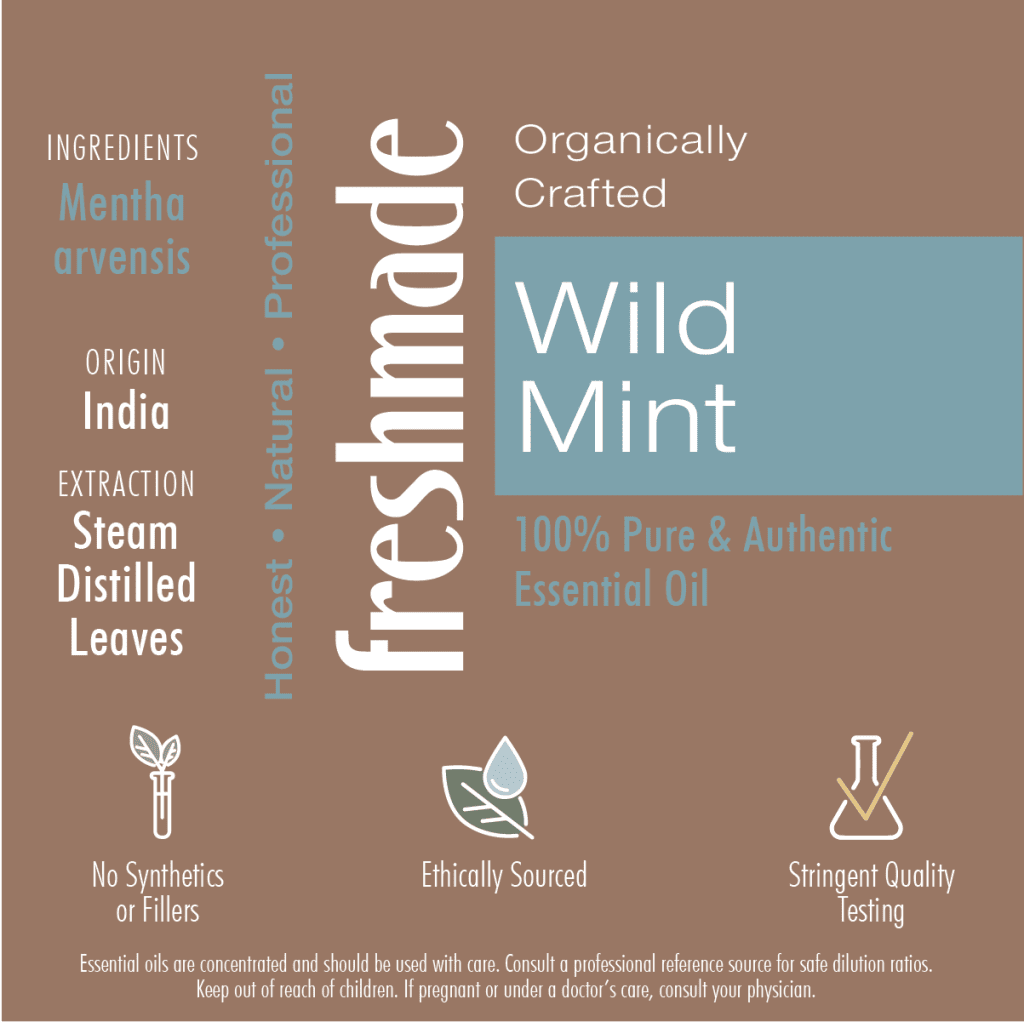 It`s my favorite to add a drop or two to my nightly magnesium foot soaks. It helps cool and refresh my aching legs.
Nausea, Headaches, Sinusitis
a few drops in bathtub to break up tension

stimulating cleansing bathroom Spray

create a pain relieving and soothing foot balm

diffuse in the air to energize and focus 

blend into body lotions to invigorate the skin and relax inflamed muscles

use in an after sun spray to cool and heal